Abby & Adam
When Abby and Adam told me that their wedding would be a small, intimate gathering out in the country with only 30 attendees total, I wasn't sure what to expect… I am used to huge, extravagant affairs with hundreds of attendees in the heart of major metropolitan areas. I was excited and unsure at the same time. Most of all, I was worried about blending in with such a small number of guests. Luckily, I had no reason to be worried, as Abby & Adam's guests turned out to be just as friendly and welcoming as they are!
Here are some of my favorite images from the day…
Abby told me that she loved our ring shots, so I made sure to get some really cool ones for her. These are just a few of the ones I took, but I love how all of these have the same color palette, and match Abby & Adam's color scheme for their wedding!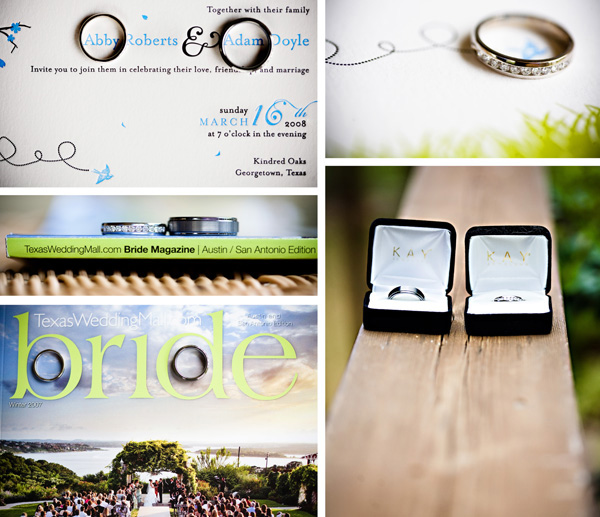 Abby getting primped and ready for the big day!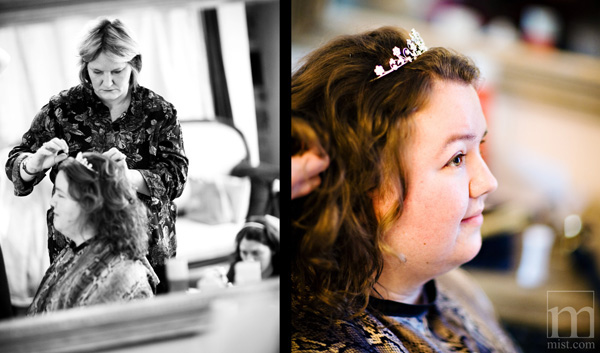 The beautiful bouquet!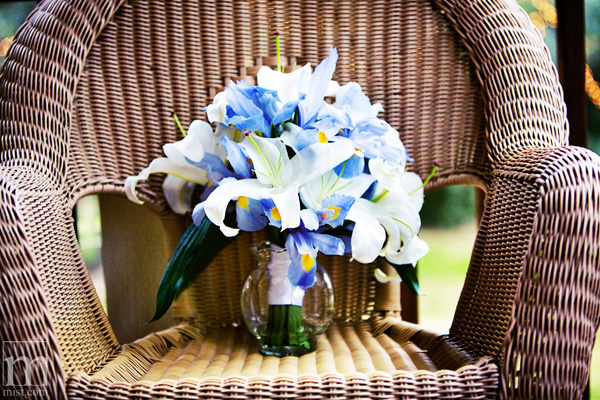 A few fun shots of the boys hanging out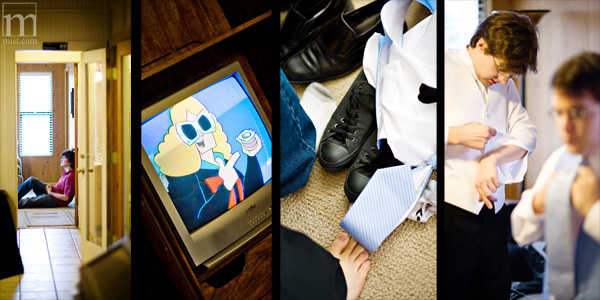 A few details of the ceremony area.. Despite a rain scare, the weather was fairly cooperative!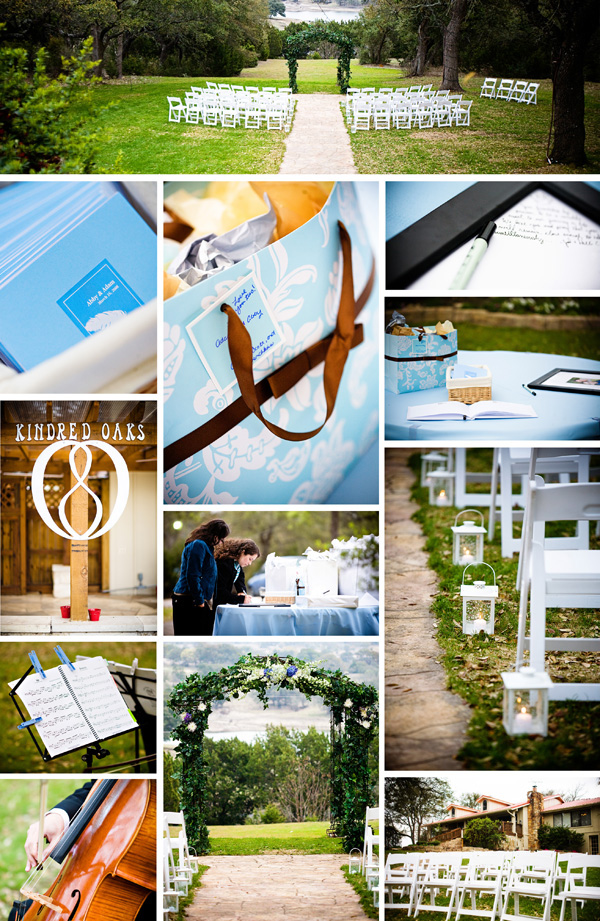 And one detail that I just DIED over.. They had the trash cans dressed up in tuxes, with a real boutonniere!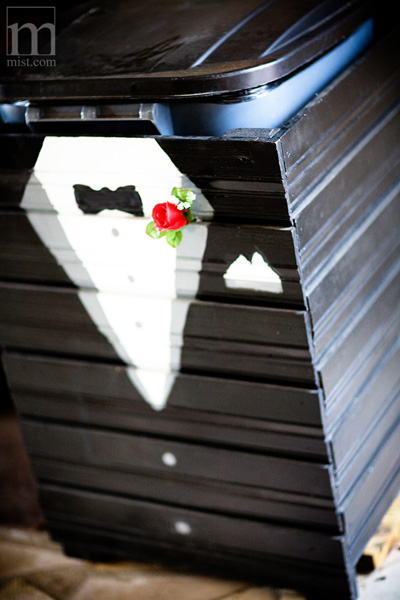 Then it was finally time to get these two lovebirds hitched! I love Adam's smile as he sees Abby walking down the aisle towards him

Fun with textures!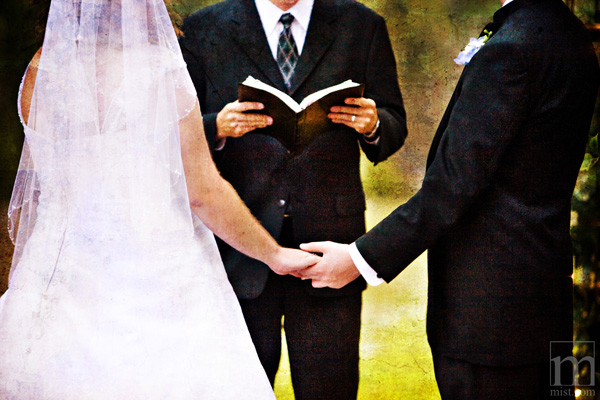 The groomsmen mysteriously "misplaced" the ring

But they did manage to find a rubber chicken!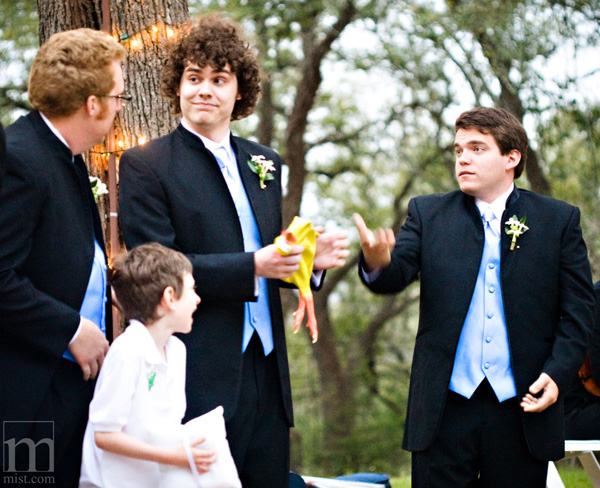 After the ceremony, it was time for some of our trademark fun formals! How's this for fun?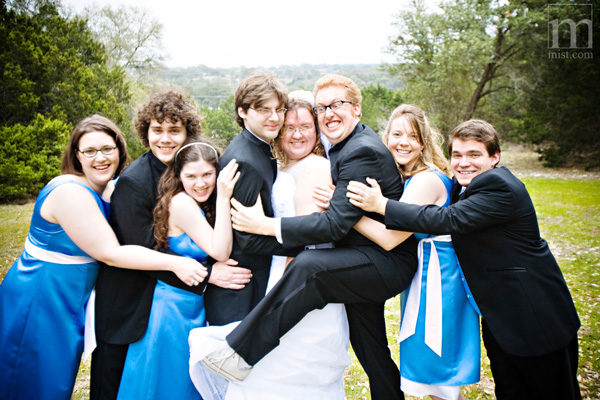 A little more artsy..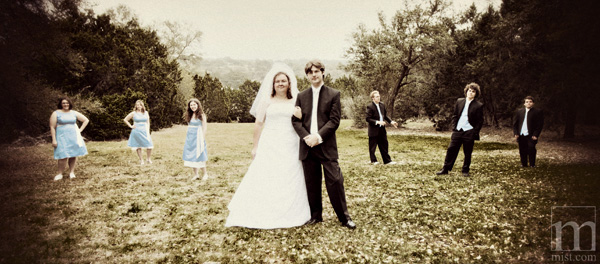 Because Abby & Adam agreed to see each other before the ceremony, we had twice as much time to photograph them as we would a normal couple. It was great for us to be able to really focus on creating some beautiful portraits of the two of them.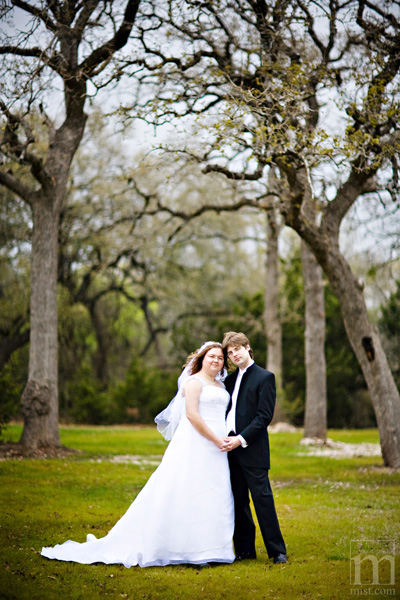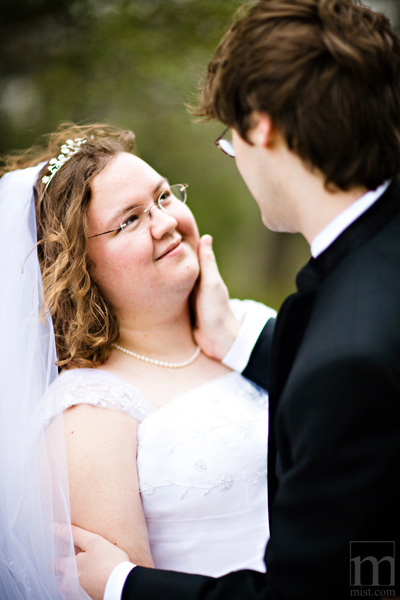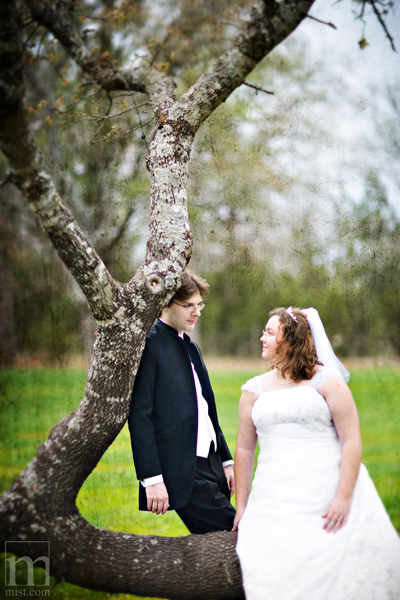 Then it was reception time!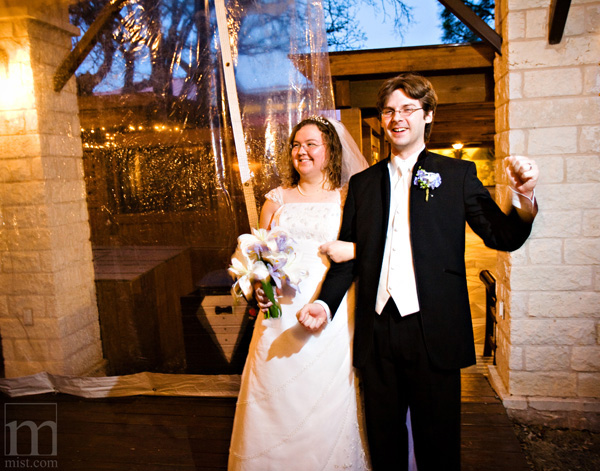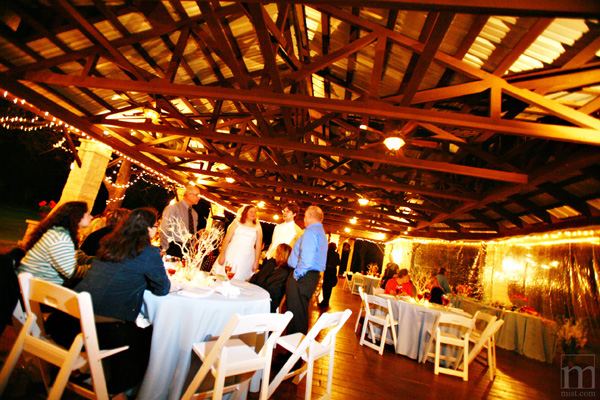 Abby & Adam opted out of the traditional reception events like the first dance, bouquet toss, and toasts, so we don't have the normal images to show you.. Instead, we'll just show you some of the many GORGEOUS details from their decor.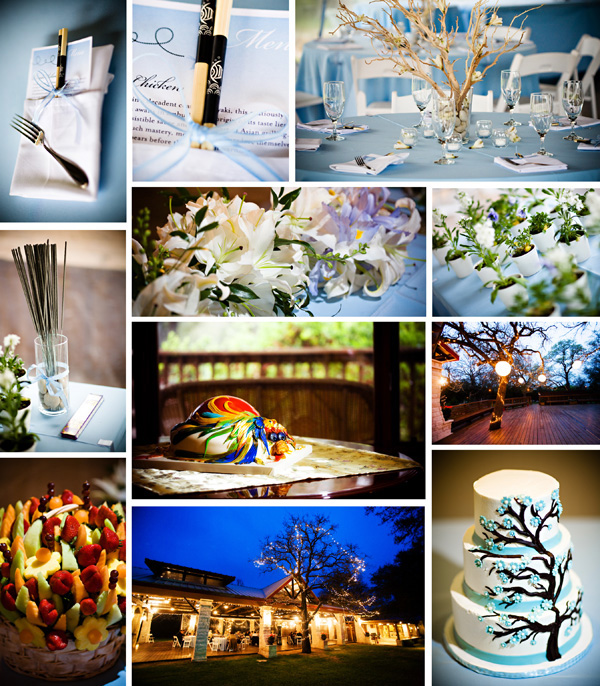 And finally, after a great Asian-inspired meal of teriyaki chicken, steamed rice, veggies, and of course, sushi, everyone sent them off with a flurry of lights and cheers.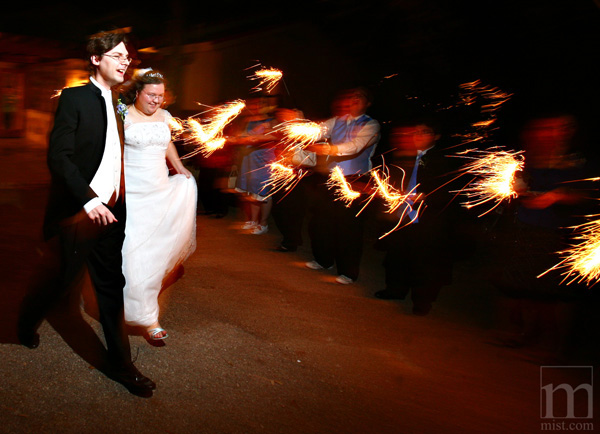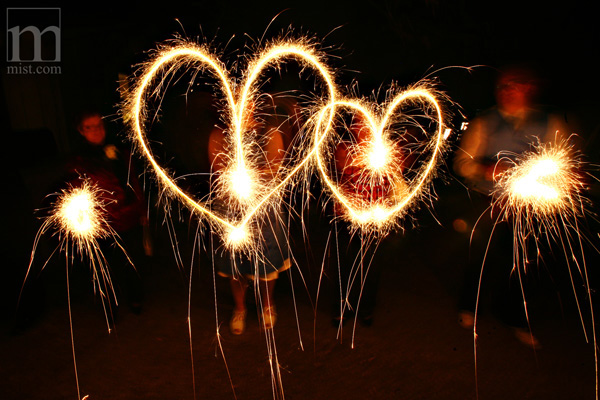 Abby & Adam, thank you so much for inviting us to share in your wedding. We were honored to be among the small group of attendees, and we hope you had at much fun at your wedding as we did! Congratulations on your new life together
Jacqi & Bryon tie the knot!
FINALLY a new wedding!!  Jacqi and Bryon got hitched a couple weeks ago at the posh Four Seasons Hotel & Spa, one of the swankiest venues in Dallas.   For those of you who are golf fanatics, this is where the Byron Nelson is held each year.  It's also about two blocks from the house I grew up in and the elementary, junior, and high schools I attended, so shooting here was like being at home again! Okay, enough yapping about me.. On to the photos!
The Four Seasons has the BEST bridal rooms.. They are full of bright, natural light, which makes me job so much easier!  Here is a shot of Jacqi getting primped for her big day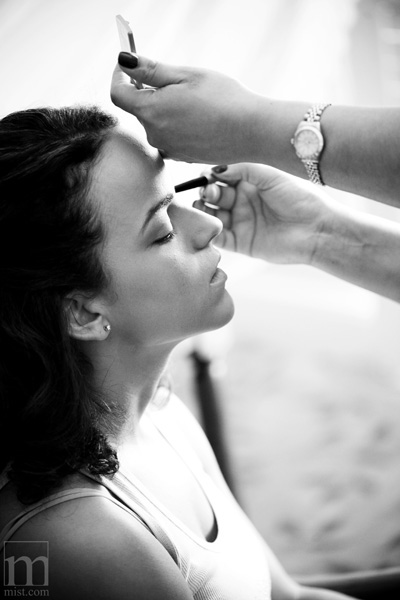 While she was getting ready, I went a little overboard on the ring shots (as usual)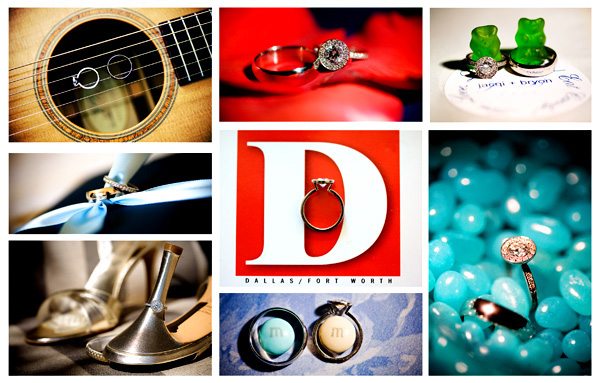 Jacqi's sister practicing her version of Ingrid Michaelson's "Way I Am" (one of my favorite songs!), which she performed for their first dance later that night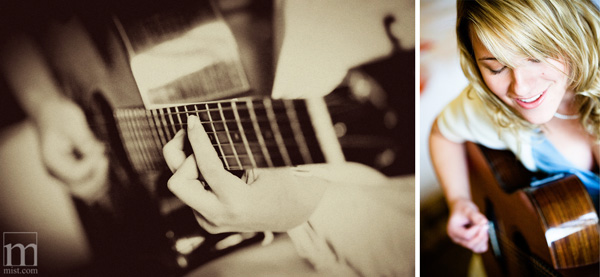 All the gals!  Jacqi did a great job of picking out their outfits.. They were light blue with an ivory sash, the exact opposite of Jacqi's dress.  She also bought them all ivory pashminas to keep them warm during the windy ceremony.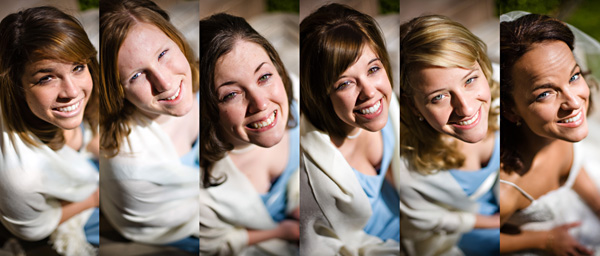 One last makeup check…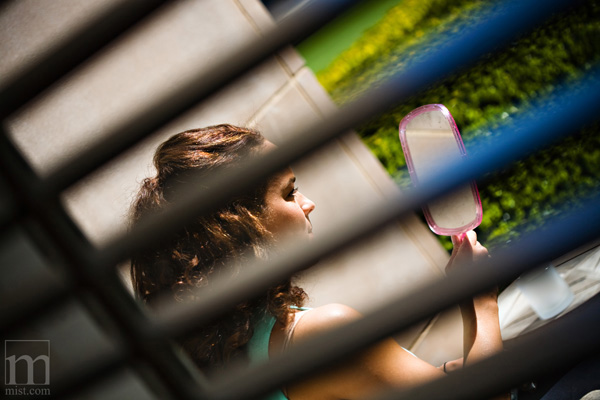 How gorgeous is this woman?  I just love everything about her.. The dress was so romantic and lovely, the veil was perfect, her hair was so cute, and of course, she's pretty hot herself!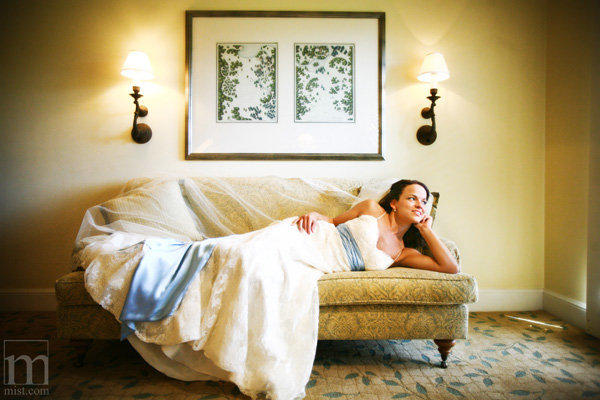 SO beautiful!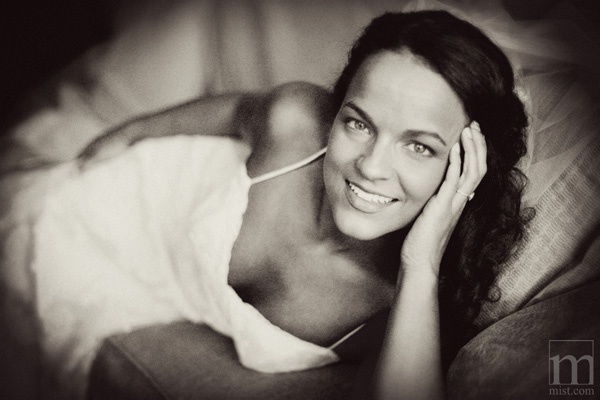 Not everyone can pull off the profile, but I think Jacqi did it flawlessly!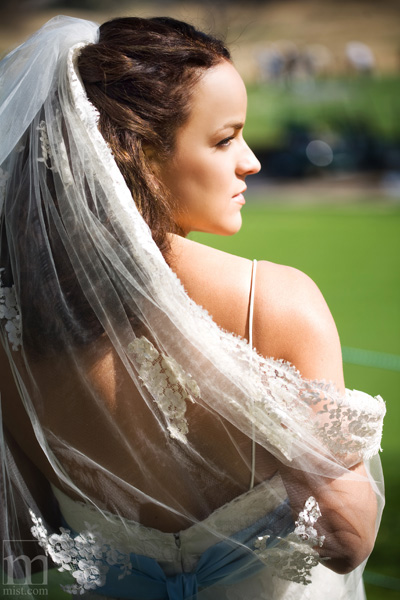 I love warm sunny, windy days!  Perfect for flowing veil shots.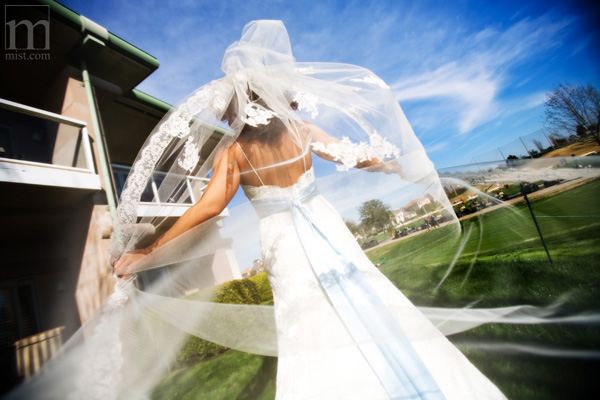 And we can't forget Bryon  – Jake got some great shots of him and his groomsmen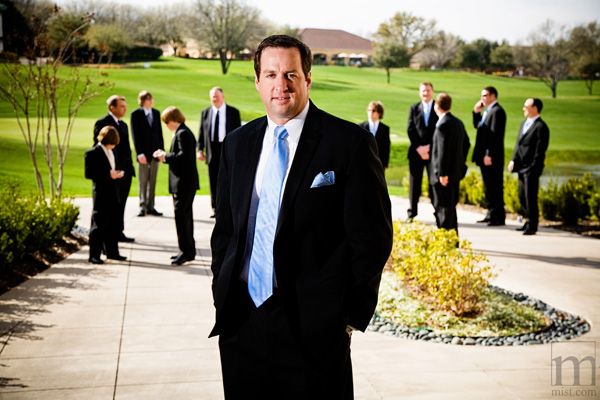 The "band shot" or "mafia shot," as most of my clients call it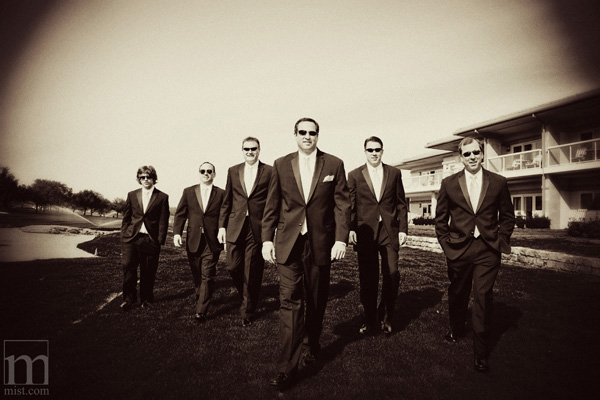 Finally – ceremony time!!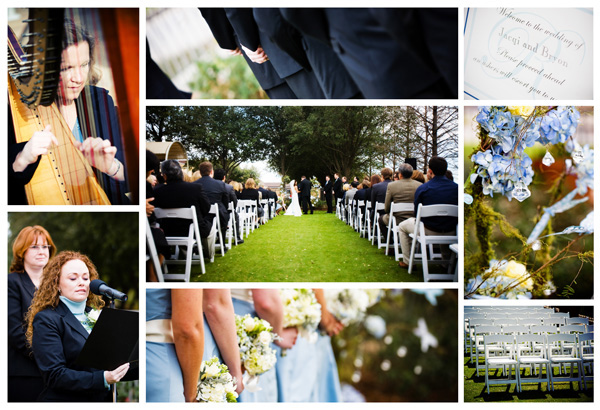 This is a great story.. Bryon's mom passed away, so he carried around a red rose throughout the day to symbolize her presence that will always stay with him.  Here he is laying it in the chair that she would have sat in.  It was a pretty emotional moment for everyone!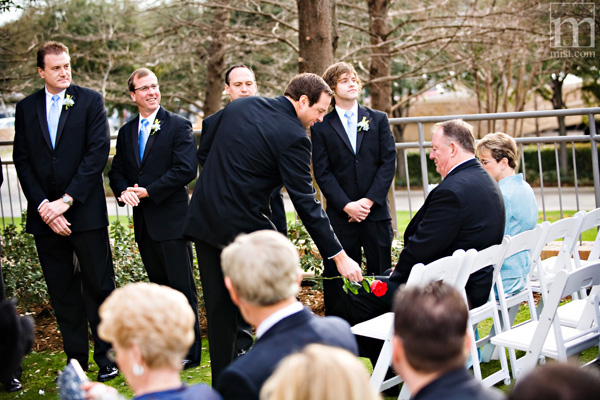 Lots of laughs at this wedding – the way all ceremonies should be!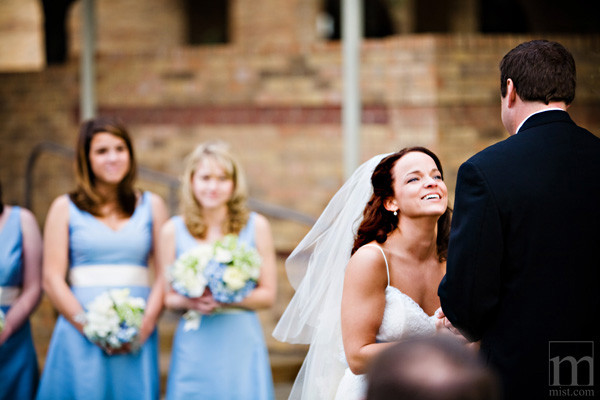 Finally man and wife!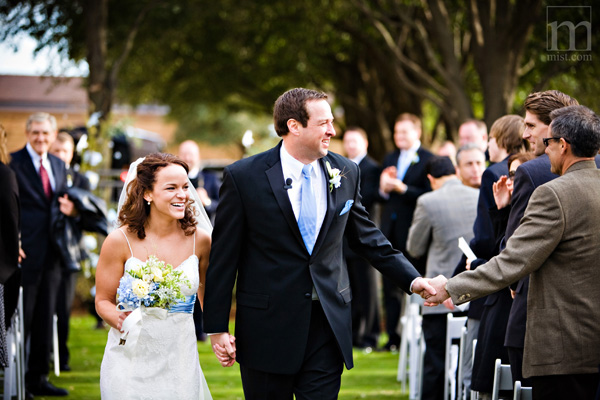 An unusual wedding party portrait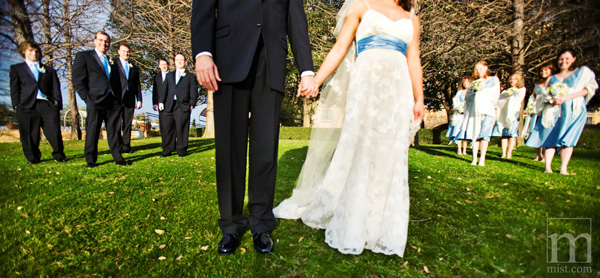 And a little alone time with the lovebirds (and me, of course!)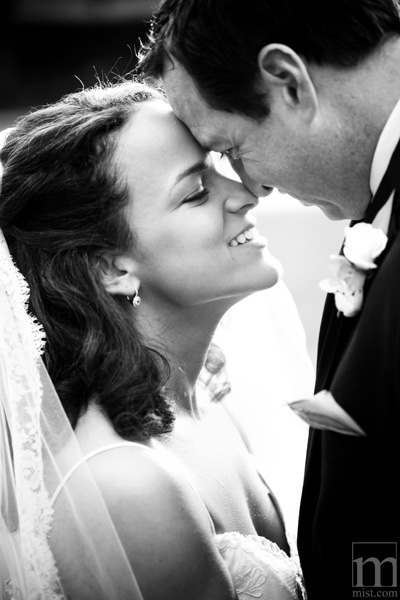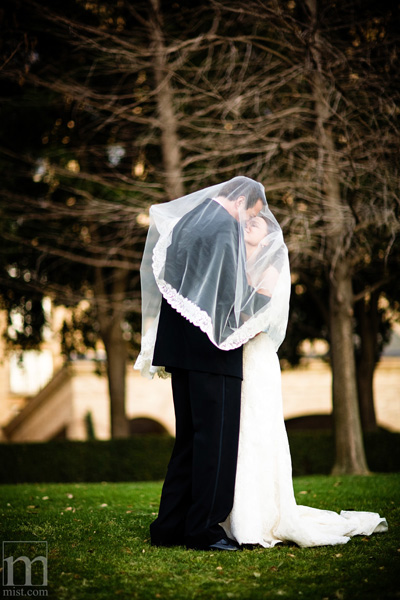 The reception details were fantastic!  There were so many great details, I couldn't focus on any one or two.. So I had to go with a collage!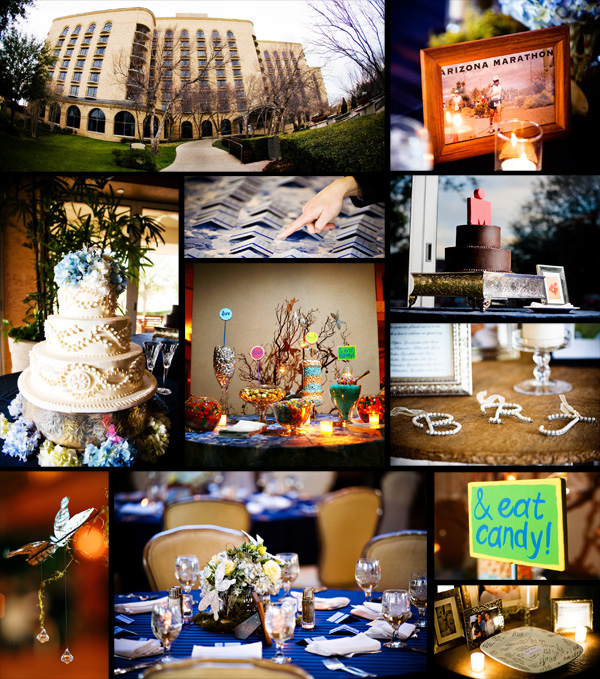 Jacqi & Bryon taking their first dance as man and wife, with Jacqi's sister serenading them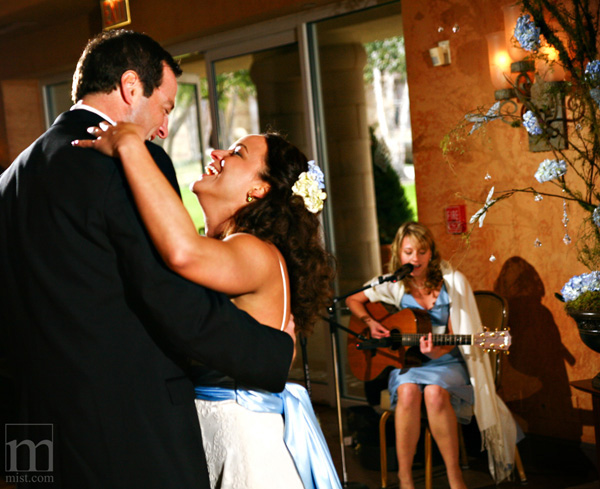 The parent dance – Jacqi and her dad, Bryon and his new mother-in-law, and Bryon's dad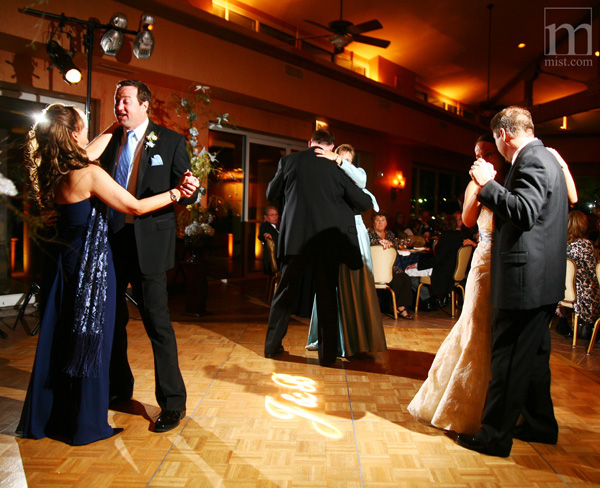 Cake time!!  Jake got this great shot from the outside of the reception pavilion, shooting in through the window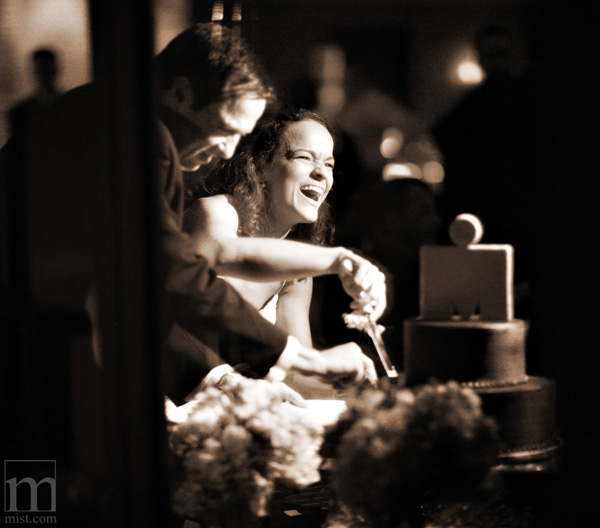 Bouquet toss!!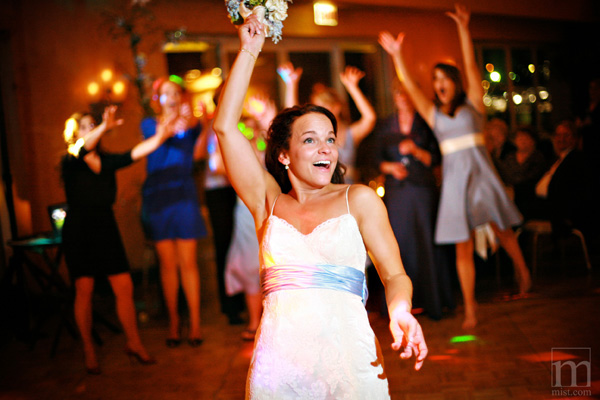 The garter toss was HILARIOUS – Just look at Jacqi's face in the first photo.. She clearly knows Bryon is up to something!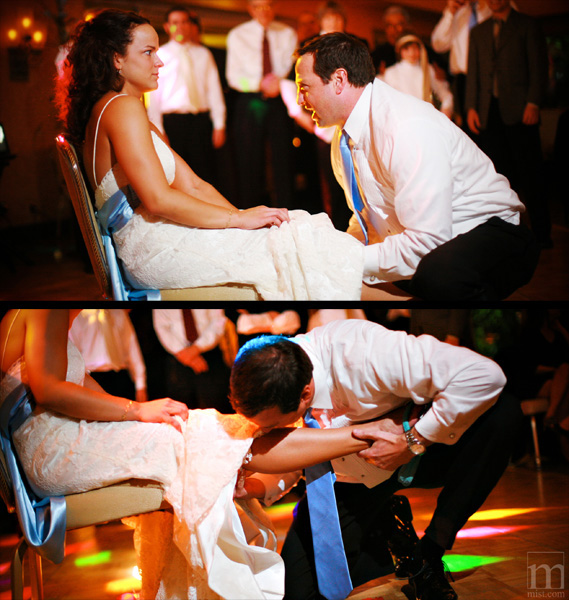 The last dance…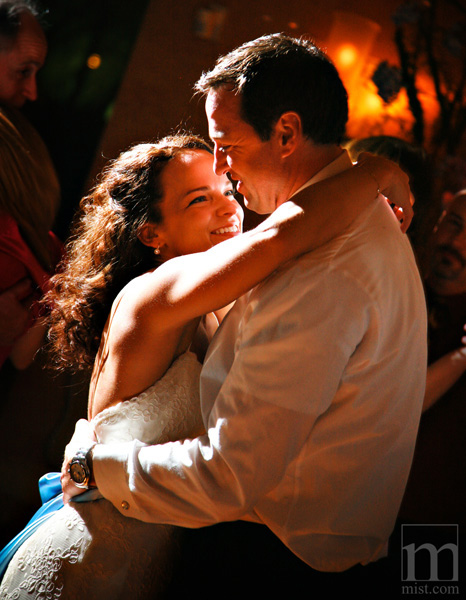 And finally, a lot of people have been asking me about what kind of lighting I use for wedding receptions.  Here is a good explanation of what I do at each wedding.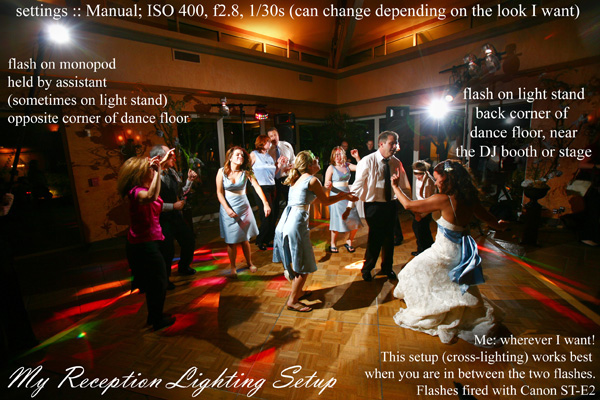 This lighting is known as "cross-lighting" because you are essentially providing light from two opposite directions.  The benefit of this is: 1) no matter where you stand on the dance floor, you have great light; 2) your lights are preset and out of the way, so all you have to worry about is what to shoot; and 3) You get a great rimlight effect, which separates your subject from the background so they don't blend into the dark.  I also love this lighting style because, unlike bounced or diffused flash, you get a well-lit subject but you also keep the ambient light, like the colorful DJ lights, candles, and venue lighting.  I never have to worry about what the reception venue will look like, how dark it will be, will I have a wall to bounce off of, etc, because I bring my light with me! It is consistent, it is dramatic, and it is easy!!
Jacqi and Bryon, thank you so much for letting me be a part of your beautiful day.  It was such an honor, and I am so grateful I got to know you both!  Congrats!
Alex & Nick at the fabulous Hotel Derek!
Have you ever had people that you never met, but you had so many mutual friends and activities that you felt like you knew them really well? That's how Nick and Alex were to me. Nick is a local hero at A&M for his role in organizing the Red, White, & Blue Out that ended up raising thousands for those hurt in the 9-11 attacks, and Alex is one of those girls that every female wants to be, and every male wants to be with. She is beautiful, funny, and incredibly sweet. I had heard so much about both of them from our many, many mutual friends, and when they hired me to shoot their wedding, it felt like we were old friends the very first time we met. Plus, I knew about half the guests at their reception, so it like an old college reunion!
A few shots of the girls getting ready… Alex will have to get a new makeup bag now that she is ANL!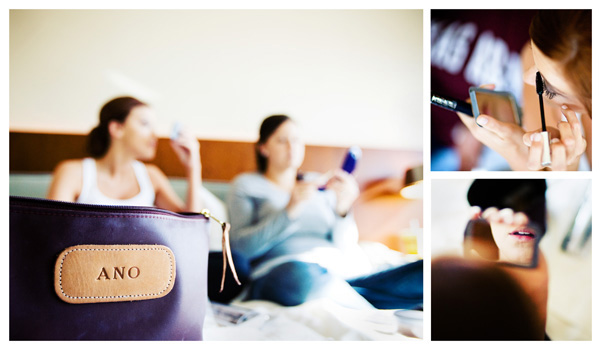 The beautiful dress which was perfect for her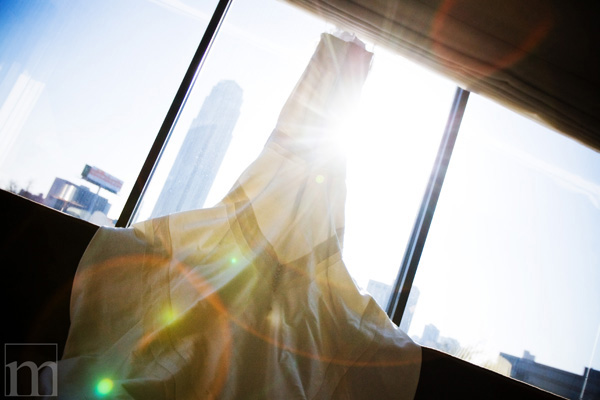 Light and veils, the perfect combination!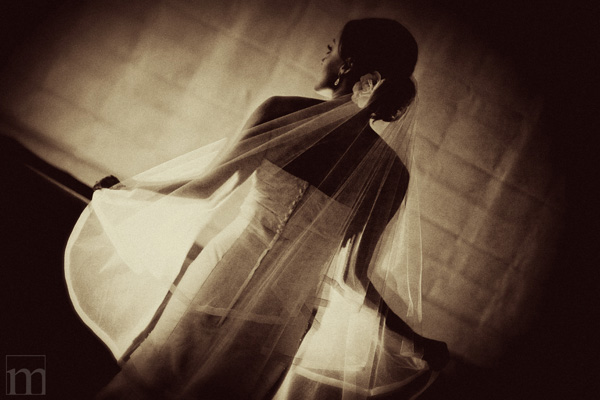 See what I mean? STUNNING.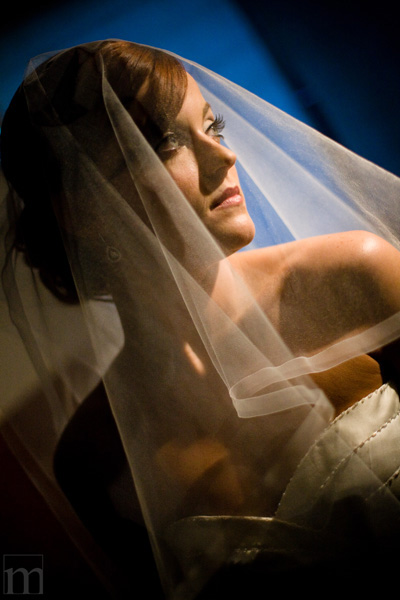 Alex having a few moments with her girls before the big ceremony!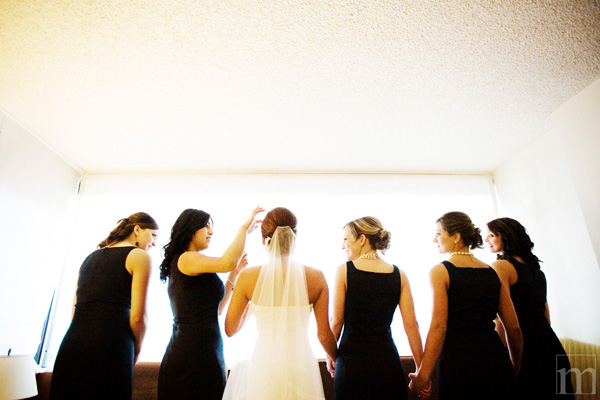 I just love these shots of her father seeing her dressed up for the first time. Alex was a bit of a crybaby that day

It was adorable though, and I have to admit, she got me choked up once or twice myself.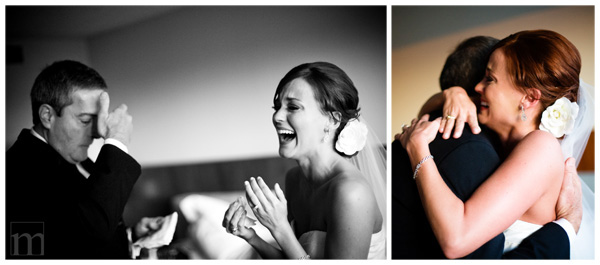 A neat shot of Alex with her bridesmaids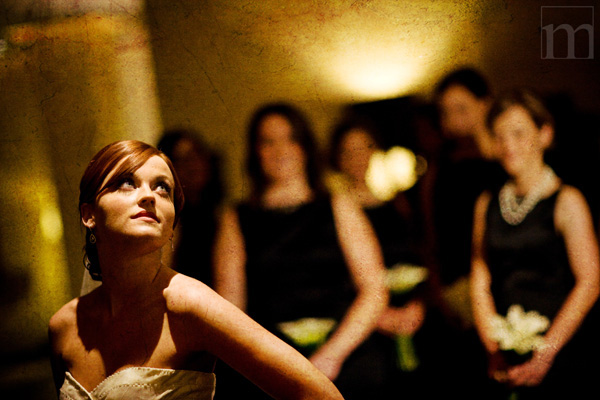 I think I may have gone a little overboard with the ring shots…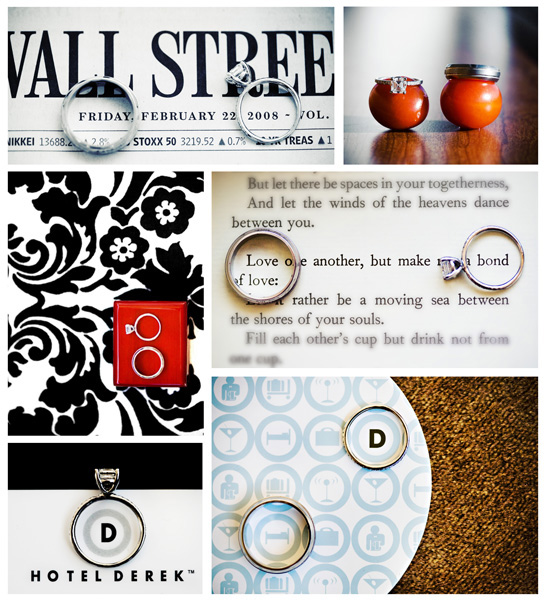 The handsome groom getting prepped! Thanks so much to Collins Metu for shooting with me and covering the groom's photos – SUPER talented photographer and a great guy to boot!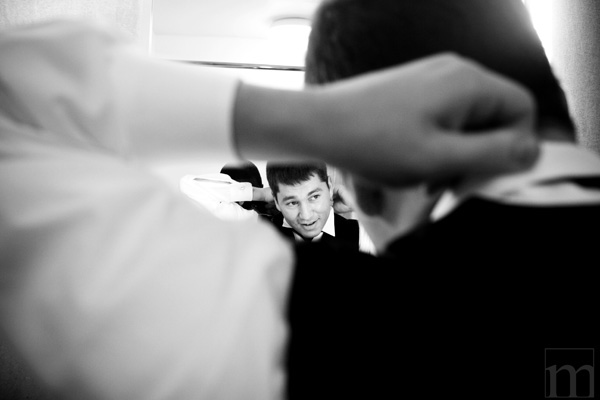 Love this shot of the guys hanging out by the pool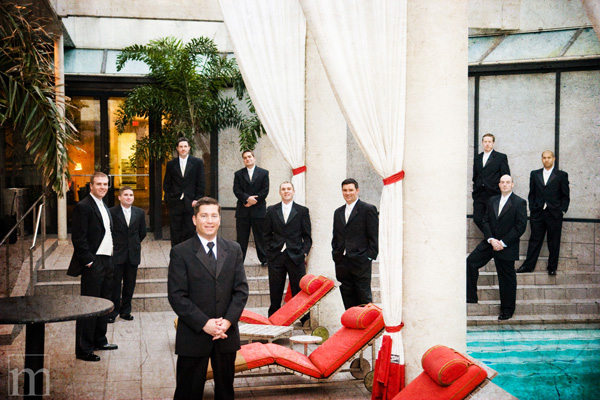 Nick holding on to the ring before the ceremony.. Don't lose it!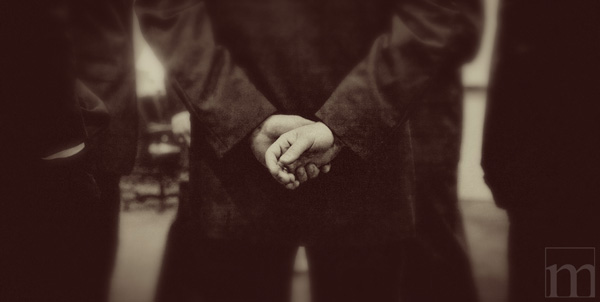 Okay seriously, I have seen some gorgeous weddings in my day, but the decor for this one was one of the BEST I have ever seen. HUUUUUUUUUGE props to Mike Vidrio at Darryl Murchison Design Co. – they did an incredible job turning an ordinary banquet room into a white, heavenly, candlelit dream. I couldn't believe the transformation! If you are getting married in or near Houston, you should seriously give them a call, they are the absolute BEST!! Be sure to ask for Mike, he does stellar work!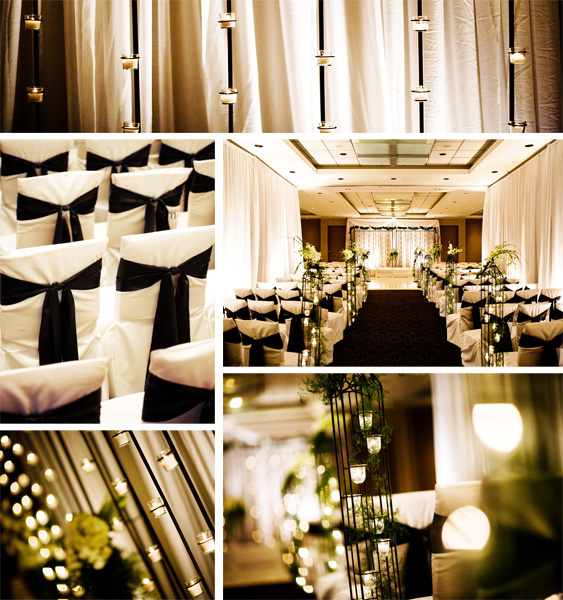 A couple ceremony shots.. You would never know it by looking at these photos, but the room was SUPER dark – the only lighting was a few spotlights on the drapes and a TON of candles. Thank goodness for fast lenses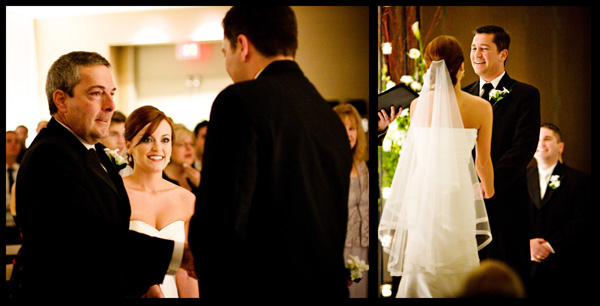 Love this little detail.. I told you guys, I am a sucker for hands!!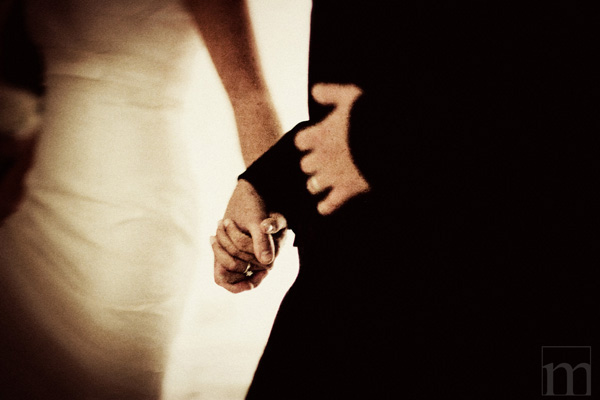 Neither Alex or Nick were really into doing boring group formals, so we tried to jazz it up a bit!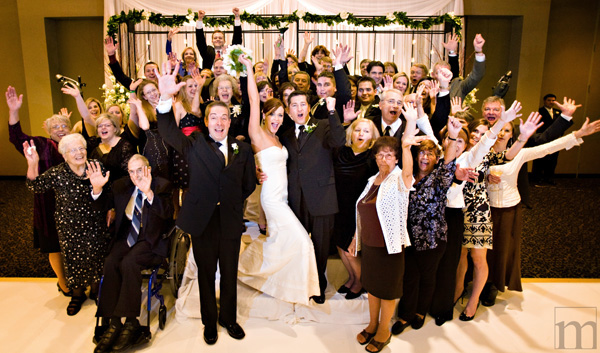 Trying something a little different…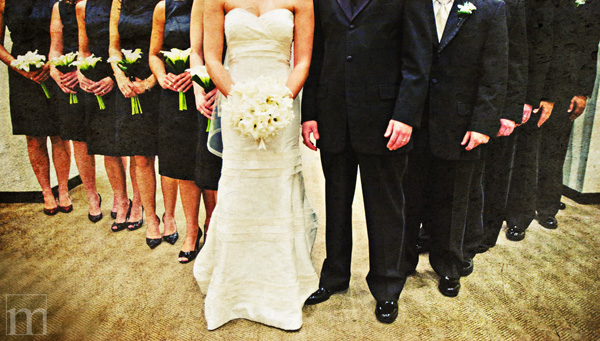 Holy cow – these guys get air!! Check out the girl on the right – now that is one dedicated bridesmaid!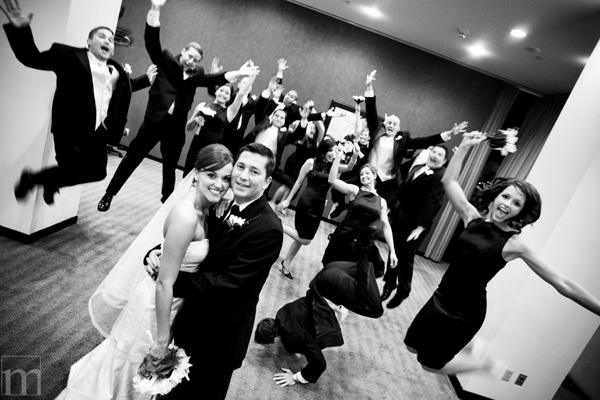 Since I normally do photos outside with the wedding party (which was impossible due to the late ceremony), I really had to think out of the box for this wedding. How's this for out of the box?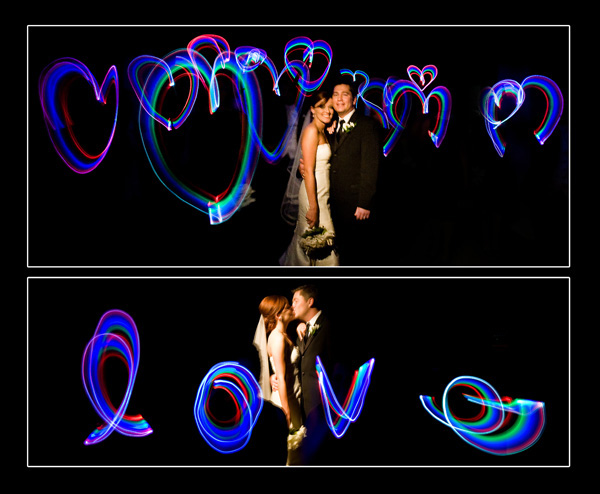 Light and veils.. I LOVE IT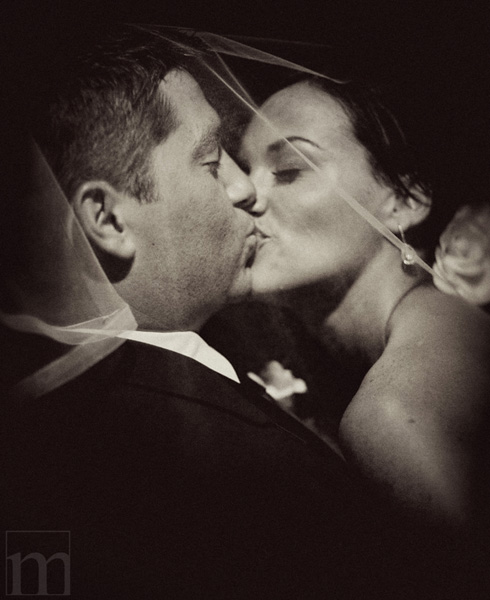 I don't know what it is about this one that I love so much.. but I do! It reminds me of American Gothic a little bit..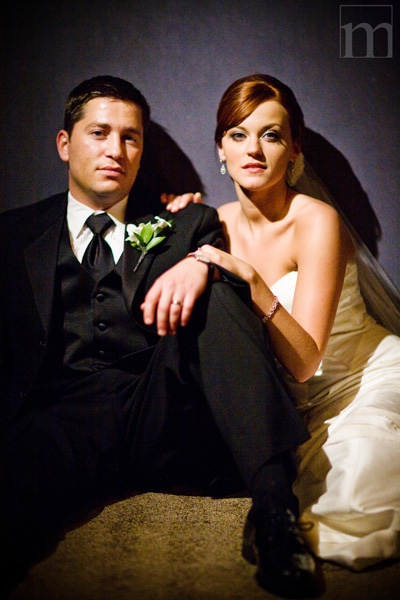 The lovely cake that Alex emulated from Martha Stewart.. Love those cake toppers!!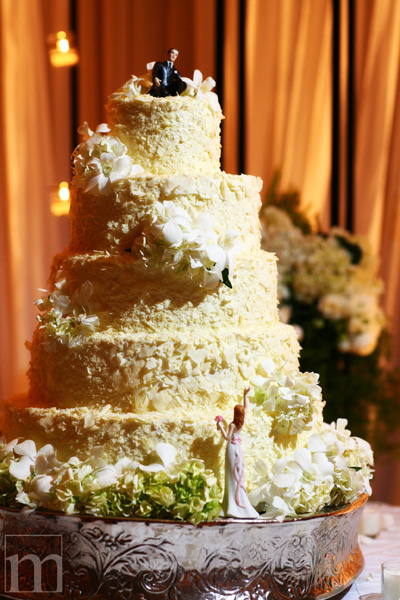 A sweet shot of the first dance.. I love this moment of their hands clasped, him whispering into her ear, lost in their own world…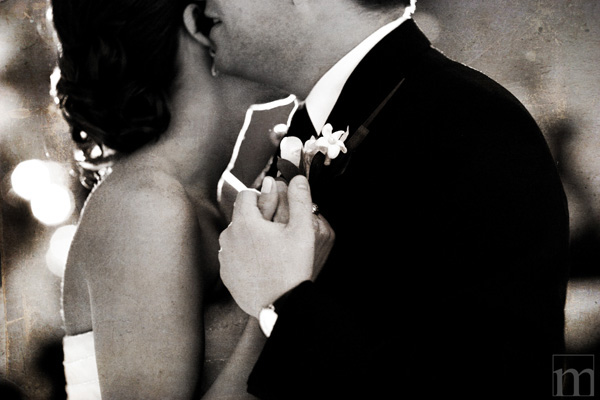 Look at that smile.. These two are way too cute together!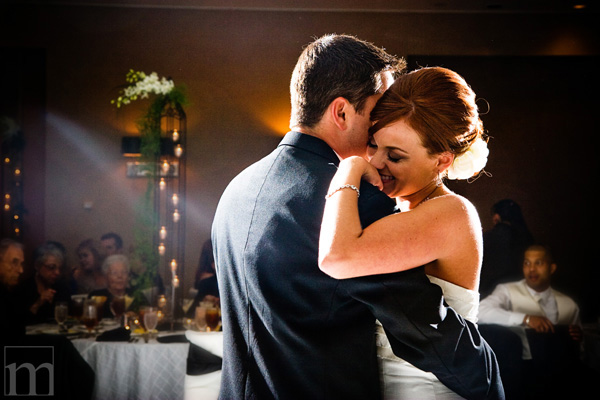 Still lost in the moment, even with wedding guests flooding onto the dance floor to join them. I think this one is my favorite of the day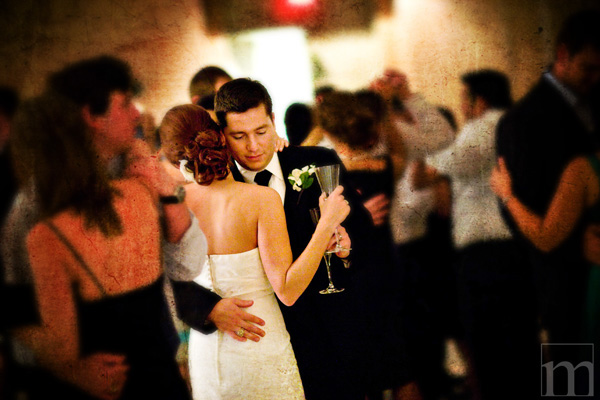 Alex and her dad sharing a quick kiss during their Father Daughter dance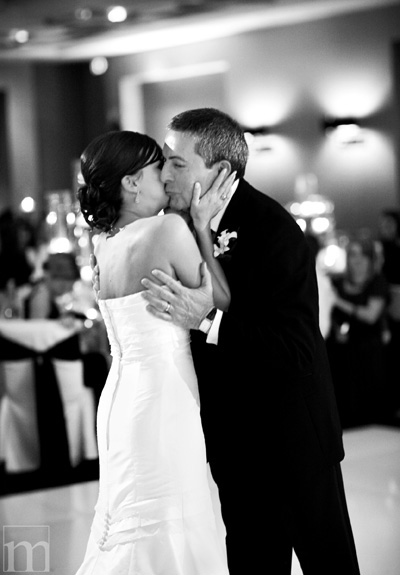 You know how I love my Aggies -WHOOP!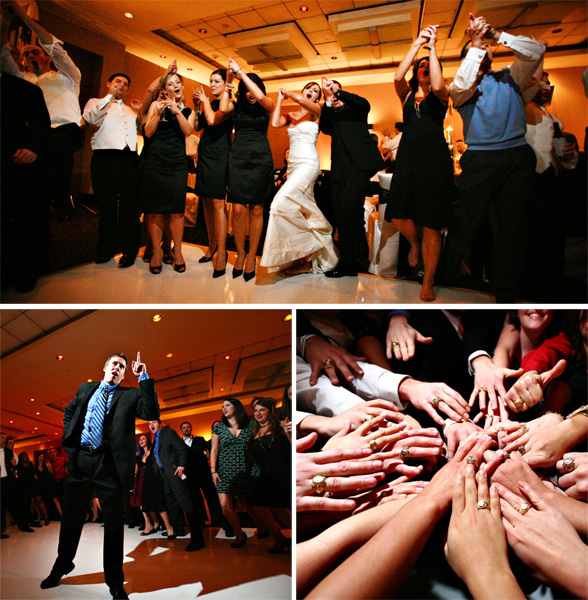 Another of my favorites, and one of the last photos I took that night.. Alex & Nick's brother (Not Nick.. Whoops! Thanks for the clarification Alex – haha!) standing outside the reception hall, bonding as new siblings. Classic.

There were SO many amazing images from this wedding, it was absolute torture to cut them down.. If you want to see more, check out their album design here: http://www.mist.com/albums/Alex-Nick
I also want to give a big shout out to Hillary Smith at the Hotel Derek. The Derek is hands down the most unique hotel I have stayed at in the state of Texas, and it is super photogenic.. Seriously, did you SEE Alex's bridals? If you need a location for your Houston wedding, definitely check them out, I have nothing but good things to say about them (and I'm sure Alex & Nick feel the same way!).